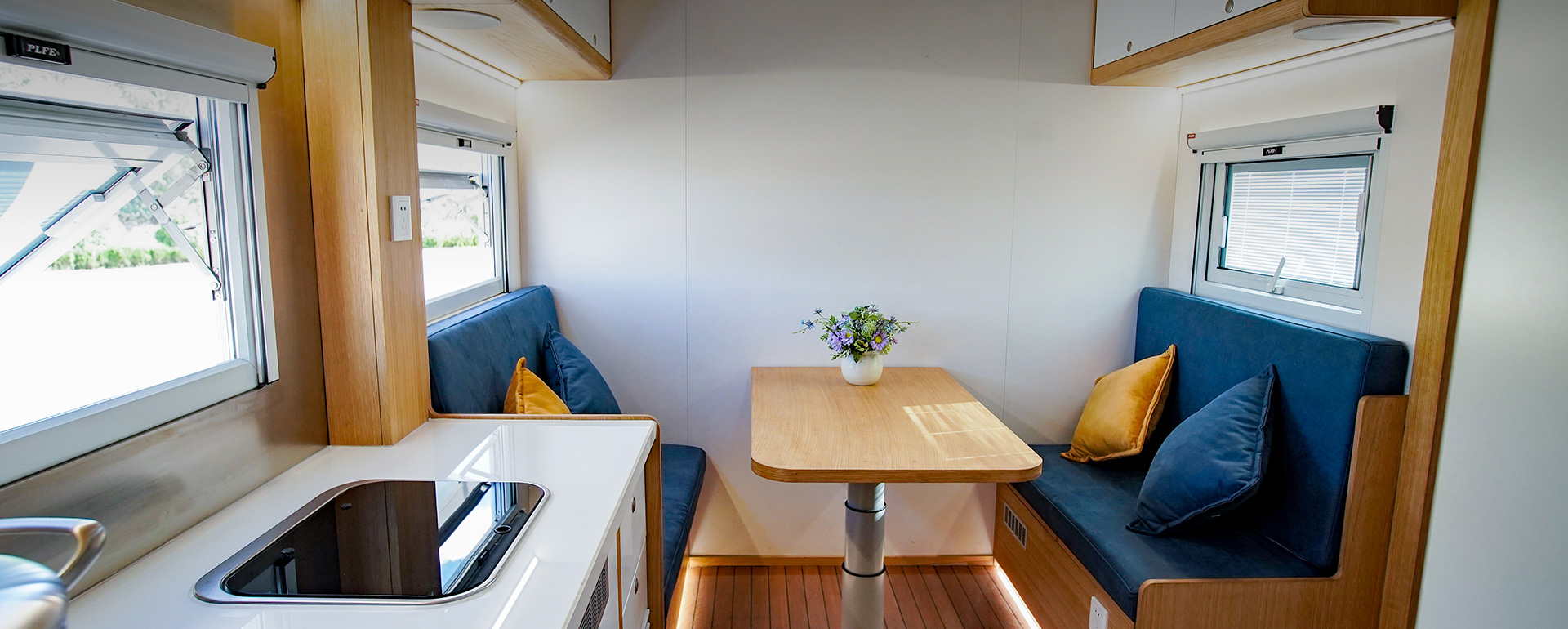 In terms of body protection, chassis body box protection, rigid high-tech Nano Anticorrosive materials are sprayed on the entire surface. Maximum load capacity is 3 people, and the living area can rest up to 4 people. It meets Euro VI emission standards.
The vehicle body and chassis frame adopt a torque-free flexible suspension connection system. The box structure is six-sided. Frame plus ultra-high-strength fiberglass sandwich composite plate structure.
The rear expansion system adopts American electric guide rails, and is equipped with a special custom explosion-proof soundproof and anti-theft window, and a special DOMETIC sunroof . The main door is a customized entry door, equipped with American combination locks (password, magnetic card, mechanical three unlocking methods), equipped with a six-stage aluminum alloy electric step ladder, and the floor is also selected for yacht-grade teak flooring and rubber anti-slip strips.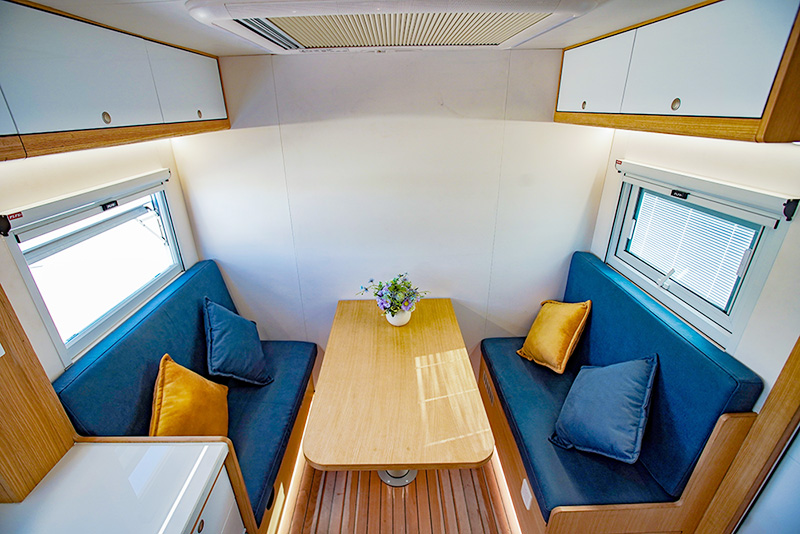 The interior area of vehicle is divided into front, middle, and rear. The front is equipped with a 4-seater sofa and a lift table combination. Operating the lift table can be converted into a 2000 × 1100mm double bed. Rich of storage space.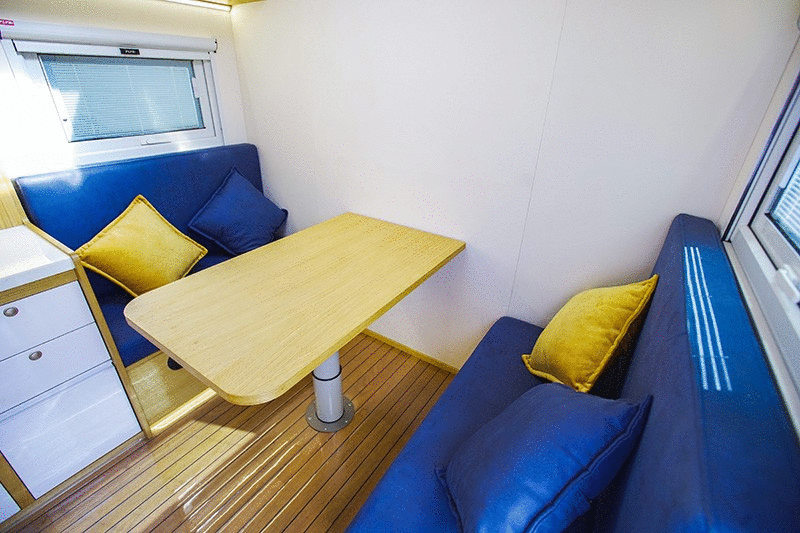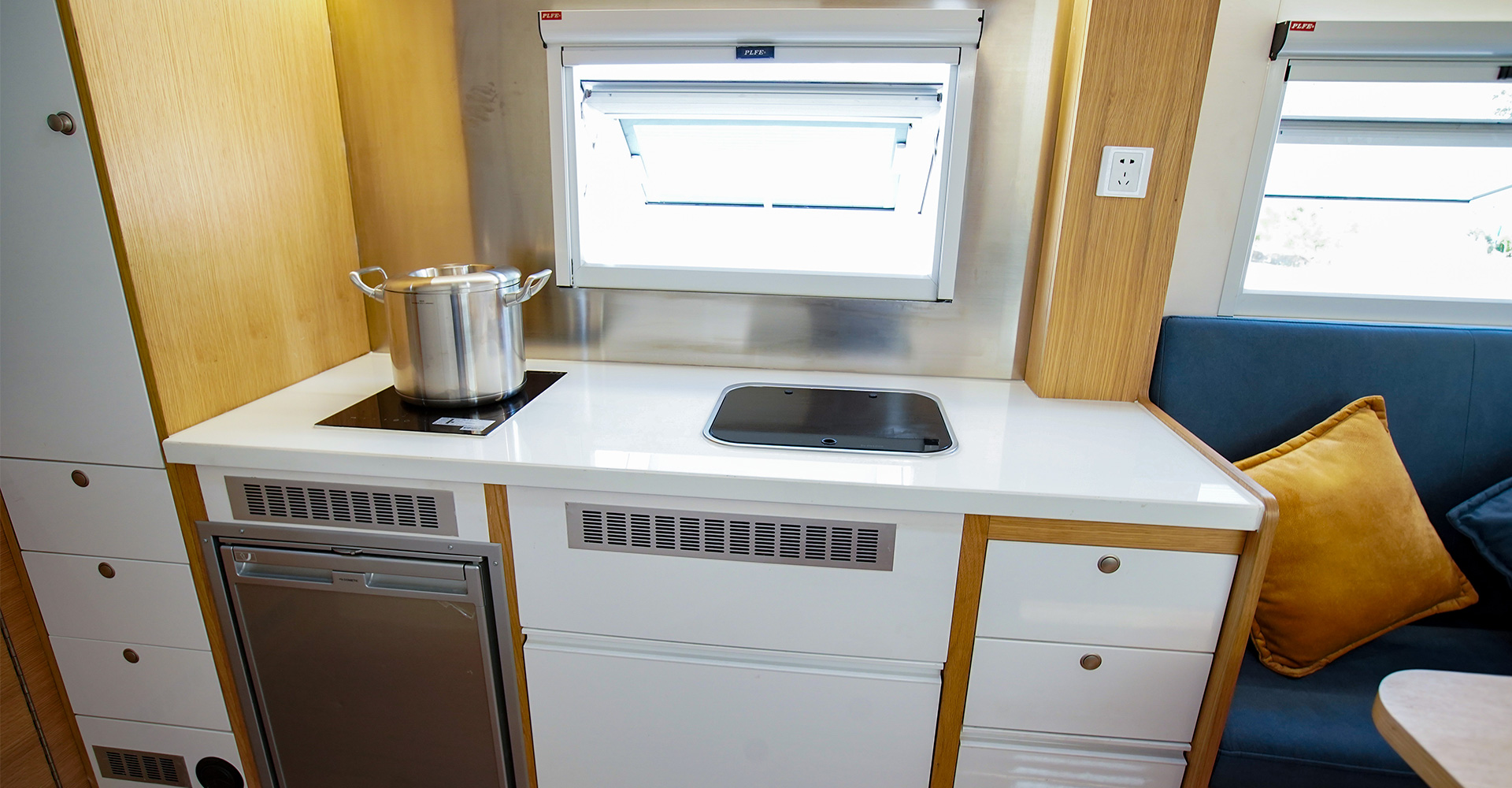 A large space bathroom in the middle, using US exhaust system, rotating toilet, 19L water tank and 55L stainless steel sewage tank, with liquid level sensor.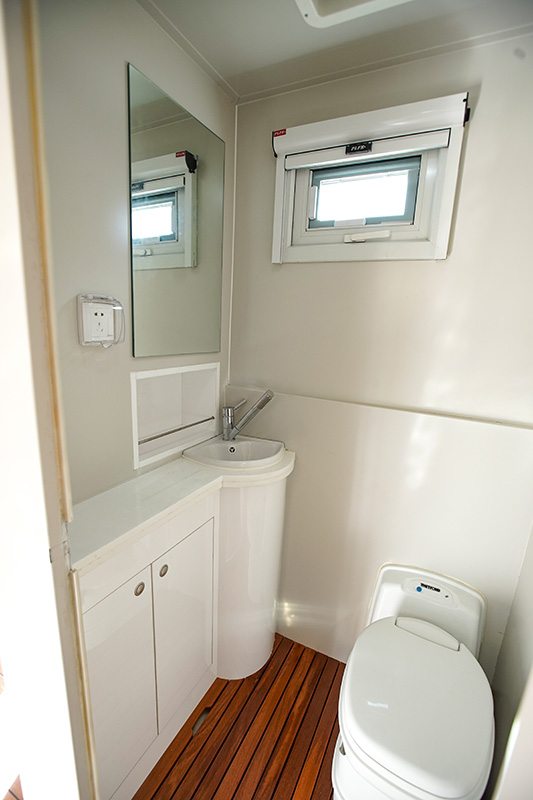 equipped with ample storage space, a large 1.6-meter countertop kitchen, equipped with 50L freezer and 80L refrigerators, a built-in single-eye induction cooker on the countertop, and an integrated steaming and baking machine.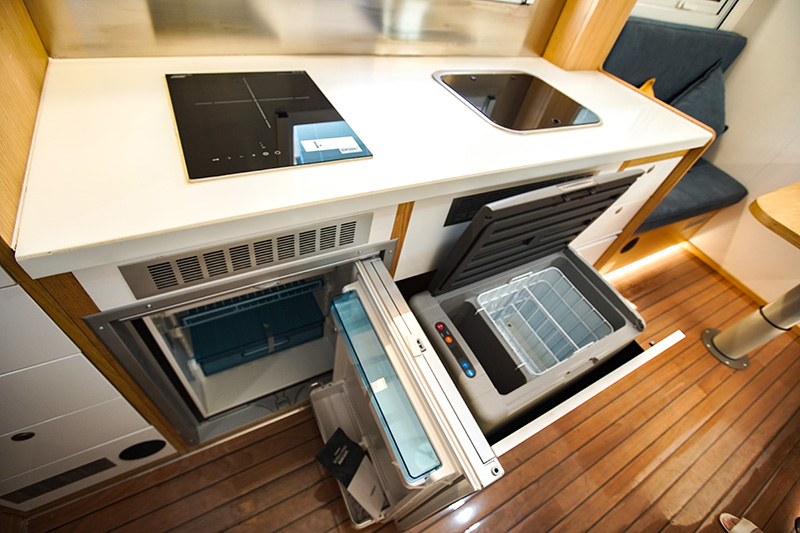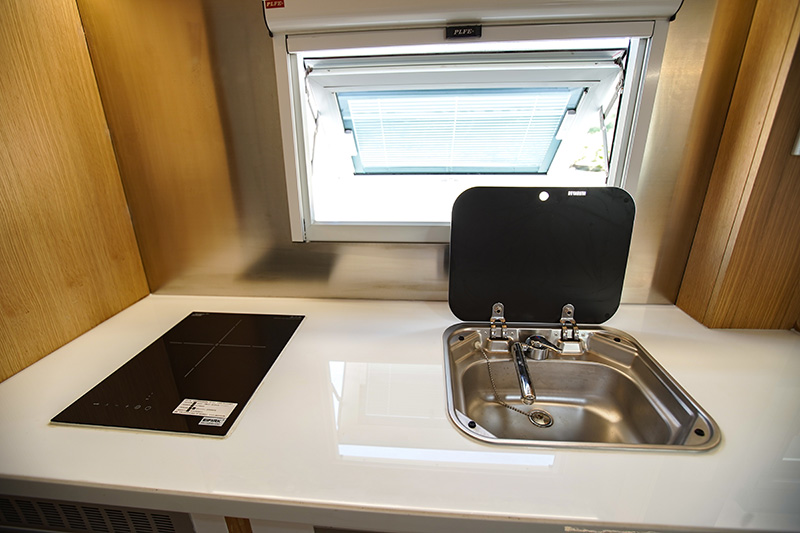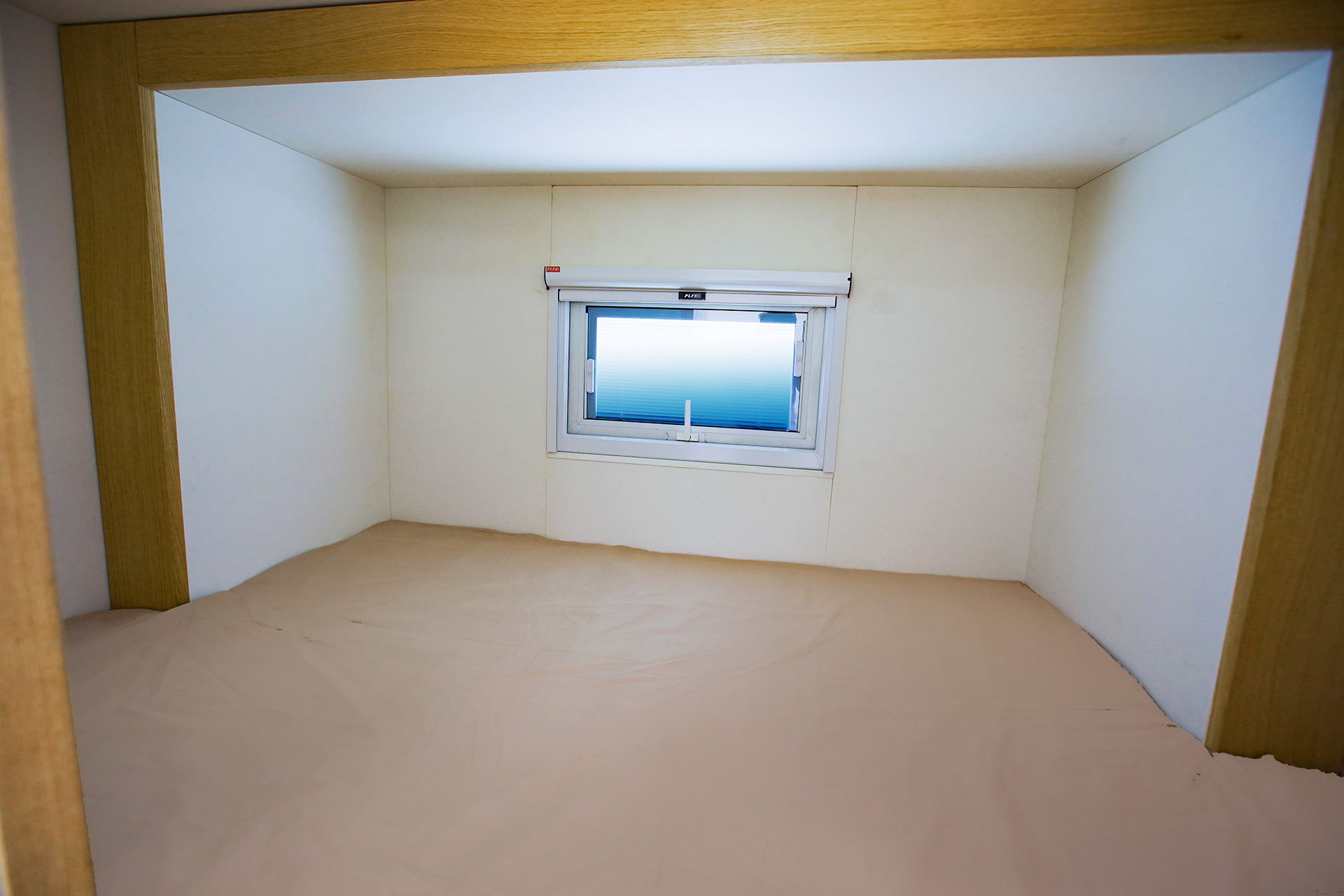 The rear is an expandable area. A one-button operating system installed inside the car can be extended to a double bed of 2240 × 1500mm, which greatly increases the rest space of the vehicle and improves the interior comfort.
Equipped with ample storage space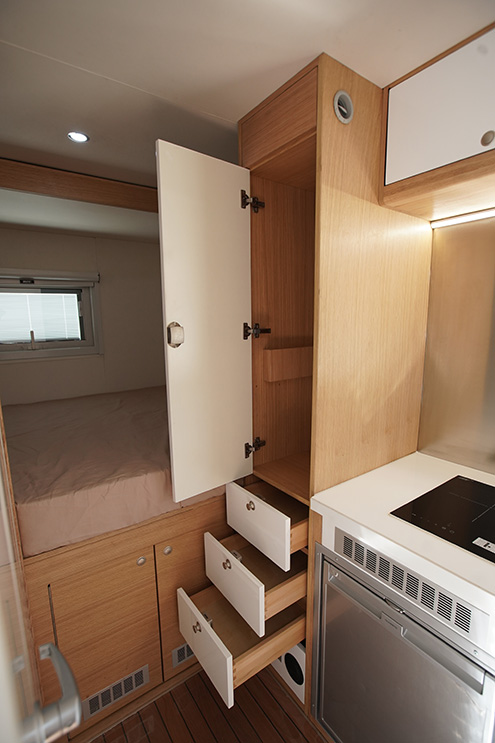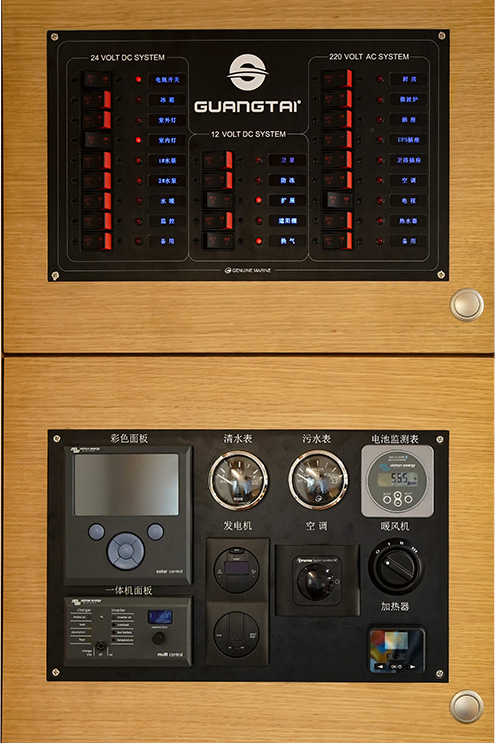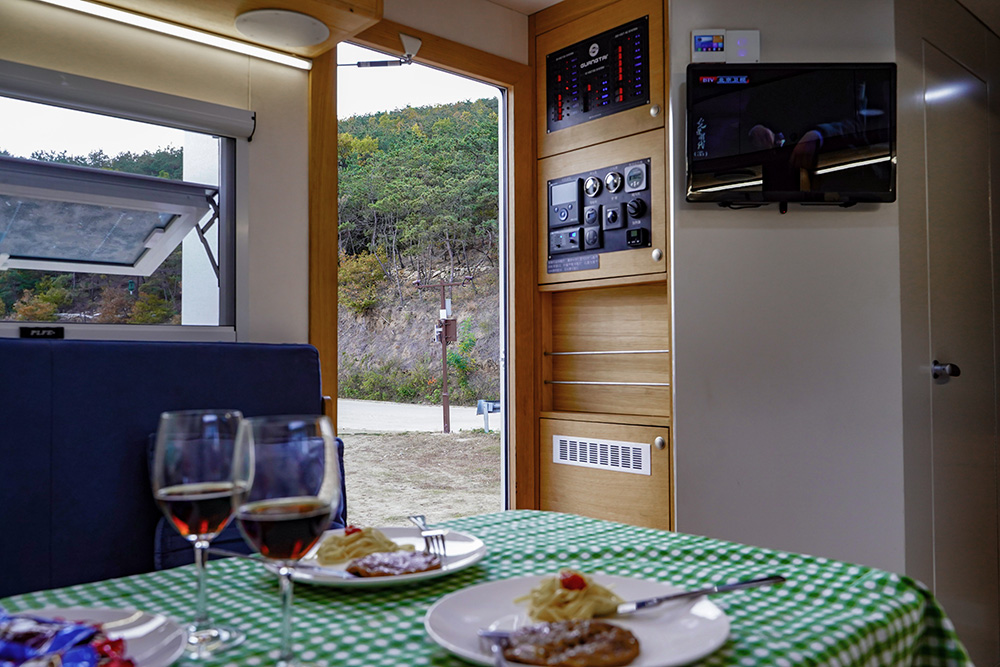 the whole car also covers mobile satellite TV receiving system, which is equipped with imported audio system, high-end smart home and mobile terminal customized APP controllable lights and audio.